First off, we'll get this out of the way… Why did we only do choose 4 Best MMOs try try in 2022?? Let's be honest, the MMO community has been a mess over the last decade, and even more over the last year. With huge disappointments like the many issues and bugs that plagued New World upon release late in the year, to further delays on many of our most anticipated games.
There are some more "promising" MMOs coming up in 2022, as well as some that deserve a redemption in the year to come. Now that 2022 is finally here, let's dive into the MMOs we are most excited to play in 2022.
We are leaving the promising Ashes of Creation off this list, as it does not seem to be likely that we will see any release in 2022. With much of it's development shrouded in mystery, some players wonder if it will ever be finished. We hope that we see at least some testing phases in 2022, but do not expect any actual game release related to it.
4 – Elder Scrolls Online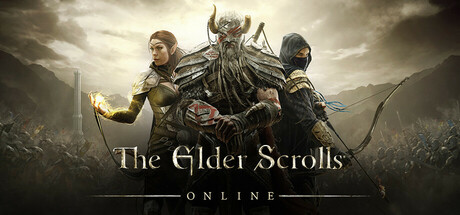 ESO just released their latest expansion Deadlands in November 2021. Players have seemed to enjoy the expansion so far, and the playerbase clings on for longer. If you haven't tried the game, you can try it out for only around $7 on Steam right now!
The Elder Scrolls is a series of action-based role-playing video games that were developed through Bethesda Game Studios and published by Bethesda Softworks. The game series is focused on games that are freeform with a detailed large open-world. Morrowind, Oblivion and Skyrim all have won Game of the Year awards from various sources. The game sells more than 58million copies across the globe.
The series' fantasy world every game is set in the world of Tamriel. The setting is a blend of pre-medieval elements, including the powerful Roman-like civilization and high-fantasy medieval tropes, such as the lack of technology, widespread magic use and the existence of numerous mythological creatures. The continent is divided into various provinces that are populated by human beings and popular humanoid races like the elves, orcs and humanoid animals. The most common theme of the mythology is that a selected hero fights the threat that is coming in, typically an evil entity or an adversarial army.
3 – Final Fantasy XIV
Final Fantasy XIV released their latest expansion Endwalker. FFXIV took the MMO world by storm in 2021. Many World of Warcraft veterans left the game and flocked to FFXIV to find refuge there and haven't turned back since.
The game is a redemption story after it's absolutely terrible launch when it was first released. The dev team remade the game and re-released it as A Realm Reborn. Not without its own issues, it grew over time and the dedicated team has since improved the game with each passing expansion.
It's not too late to try out FFXIV in 2022, in fact, it might be as good a time as any!
2 – New World
New World has a special place in my heart. I've covered New World immensely ever since the first Beta test. It was disappointing to see the game struggle so shortly after release on September 28th, 2021. Many players believe it was the wrong decision for Amazon Games Studio to push out the Lost Ark release date but release New World when they did.
Based on the November beta test for Lost Ark, it seemed that it was much more ready for release than New World was. Unforunately there were so many bugs and end game issues with New World, players dropped from 900k concurrent to 70k.
Since that drop in November, Amazon Games Studio has worked effortlessly to patch bugs and enhance the end game. The players based on Steam Count are now consistently over 100k at a time. It's good to see that many players have returned to the game.
With 2022 here, the developers continue to bring good and proper changes to New World, so a point where playing is fun. Its amazing environment, gathering and crafting skills, and sheer immersion allow you to get lost in the game's beauty and serenity. For these reasons, we believe New World will pull a FFXIV and make a comeback in a major way this coming year.
1 – Lost Ark
Of all the MMOs coming in 2022 and already existing, Lost Ark is my favorite. I am so exciting for this game to come to North America. I was able to check it out in the beta and fell in love with it so much that I've even played on the Russian server as well in preparation for the big Western Launch.
Maybe you have set up that VPN of yours and checked out the Russian server, or maybe you are waiting for the Western Release to dive in. Either way, this game is going to knock your socks off. Full disclosure, we at The Game Cabin have a TON of Lost Ark Guides ready for you to dive into on launch day, February 11, 2021. If you have purchased a founder's pack, don't forget that you can actually start on February 8, 2021.
We won't go too far into what the game is all about, because that is completely covered in our Lost Ark Beginner Guide. Just know that this game has had 3 years in Asia and 2 years in Russia to iron out any kinks it has had. Both markets seem to adore this game, and the beta feedback for Westerners was a huge success as well.
In any event, we expect a huge playerbase to check out Lost Ark on release and we hope to see you there too!